Customer Reviews
01/06/2022
Leon N.

South Africa
My plakkies
Just loveeee my plakkies, thank you
10/30/2021
Berdeen S.

South Africa
Love it
Great quality, super comfortable and the best service!! I highly recommend Plakkie products!
09/22/2021
Dominique S.

South Africa
Super quick delivery and great product
I bought these for my husband after our puppy ate his old ones, they were delivered in a couple of days and the quality is great. Highly recommended :)
09/16/2021
Erin v.

South Africa
Happy Customer
Not the first pair of 'Plakkies' we've bought and definitely not the last. Well made and comfortable to wear and also super easy online ordering and delivery.
08/17/2021
Margreet W.

South Africa
Love my plakkies
I love the name 'plakkies'. I bought two pairs, one for me and one for my mom who is in the Netherlands... I just arrived here and gave it as a gift and she loves them. She used to live in SA so she knows the term 'plakkies' well. They super comfy too.
08/16/2021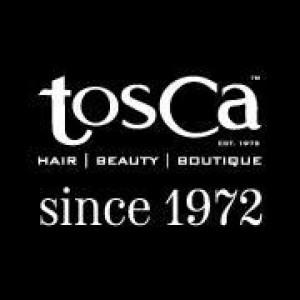 AD
Angelique D.

South Africa
Great Service
Thank you for my speedy delivery and super awesome quality plakkies. We can't wait to wear them!
07/21/2021
Beverly C.

South Africa
I am In Love with my Plakkies!
I have traditionally been a fan of another brand, but you, like this country, have stolen my heart! Thank you so much!
05/26/2021
Lesley

South Africa
My Plakkies
Saw this from a friend of mine who has a pair. I immediately liked the look and that it was "local". The price was also right. Thanks alot for your speedy delivery and kind staff.
05/25/2021
Izeth K.

South Africa
Awesome product and great service
My husband is very happy with the purchase. Nice and sturdy sole and fits comfortably. Service was absolutely amazing, from payment we were kept in the loop of the transaction and delivery. Will definitely buy some extra pairs for me and my daughter aswell. Thank you Plakkie team.
05/24/2021
Deidre

South Africa
Flippen Nice!
Love, love, love these! I have them in (almost) every colour. They're super comfortable, they last long and best of all they're so South African!
05/24/2021
Graham

South Africa
Supporting local
Great pair of slops. Had rival brands die on my within a few months. Plakkies are very comfy and affordable. Also the fact that I'm supporting a local company and not "big slop corporate" makes me feel proud!!! The service I received was also excellent.
05/11/2021
Francois v.

South Africa
Never wearing anything else again!
Best flip-flops around. Lasts for a long time, will not wear anything else! Thanks for the amazing shoes!
05/05/2021
Chantal P.

South Africa
Best in the business!
My favourite pair of plakkies! Comfortable and made local :) Literally the BEST!!
03/15/2021
Charlene S.

South Africa
Love Plakkie Plakkie
Hi my Husband and I LOVE Plakkie Plakkie as we call them we each have two pair and will be purchasing more!!!